Oklahoma City Memorial Patch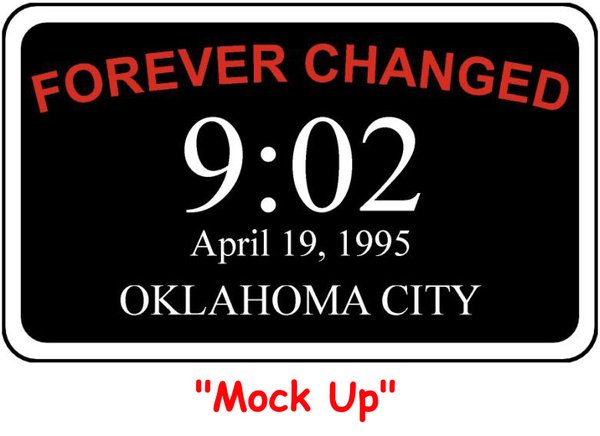 Oklahoma City Memorial Patch
Oklahoma City Memorial Patch

9:02 AM on April 19, 1995, represents the time of the explosion that destroyed the Aflred P. Murrah Federal Building in Oklahoma City, killing 168 people, 19 of them children.
This patch is approximately 4" wide with a high thread count on a black twill background. It is plastic backed and has a white merrowed edge.
* On a personal note, it always warms my heart when a member from outside the state of Oklahoma orders this patch. It just shows me the nation remembers and shares our sorrow.