Leather Magnetic CCW Tank Bag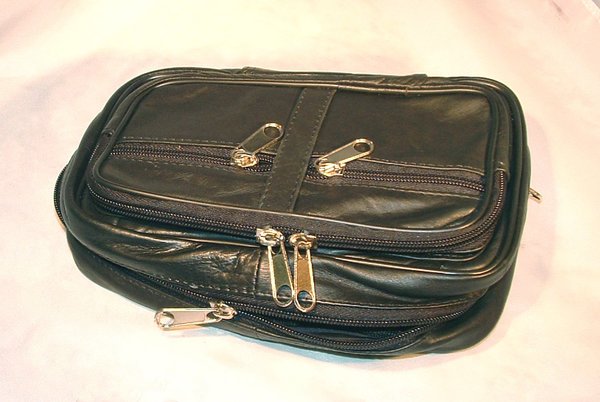 Leather Magnetic CCW Tank Bag
!00% Black Leather Magnetic Tank Bag.
This is a great bag with 2 small zippered pockets, 1 large zippered pocket and one extra large zippered pocket with a fully adjustable Velcro gun holster.

Two large belt loops on the back to wear, along with three magnets to secure the bag to your tank. Approximate size is 9" X 5".