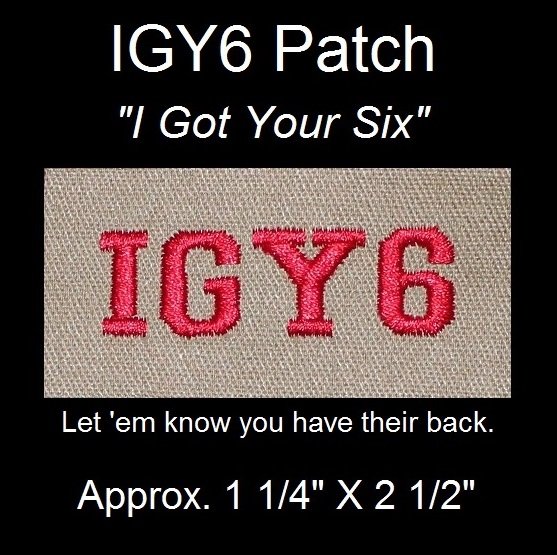 IGY6 Patch
IGY6 = "I Got Your 6"
Military locations are referenced to the face of a clock for fast and easy recognition. 12 o'clock would be directly in front of you. The term "I got your 6" refers to a fighter pilot's wingman letting his brother know that he was watching for anything coming up from behind, or the 6 o'clock position. "I got your 6, or I got your back".

High stitch count embroidery
Approx. 1 1/4" X 2 1/2"