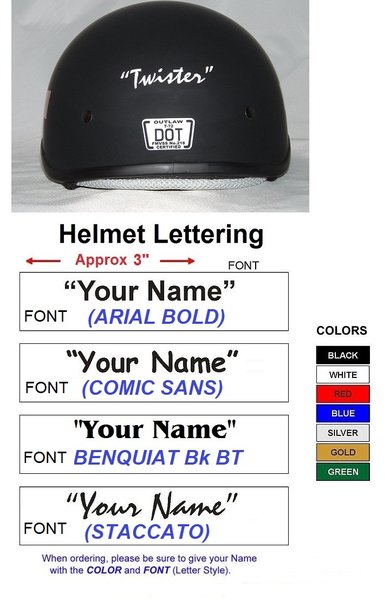 Helmet Lettering
This is heavy-duty lettering used for outdoor signs. It's easy to apply and should last for years without cracking or fading.
The overall size of the lettering is approximately 3 inches wide and 1/2 inch tall.
NOTE: Please allow up to 7 to 10 days for delivery.
Application instructions are identical to the "Bike Lettering" and can be found under the "Lettering Application" tab at the top of this page.