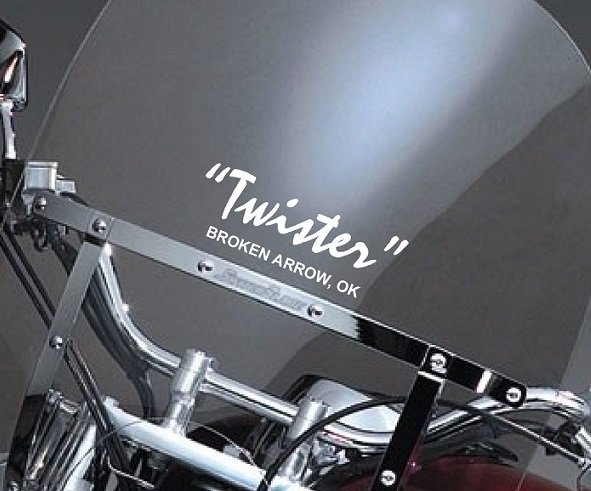 Bike Lettering
Personalize your ride!
Great for use on bikes, cars, windshields or anywhere!

This is heavy-duty lettering used for outdoor signs. It's easy to apply and should last for years without cracking or fading.
The overall size of the lettering is approximately 7 inches wide and 3.5 inches tall.
You select the font (letter style) for the top, larger line...the smaller "City, ST" line will be in "Arial Bold" and all caps.

NOTE: Please double check your spelling...the lettering will be created exactly as we receive it. Please allow up to 7 to 10 days for delivery.
Application instructions can be found under the "Lettering Application" tab at the top of this page.