WINDSHIELD OR HELMET LETTERING APPLICATION INSTRUCTIONS

Your lettering is made up of 3 pieces. From the top you have:
A semi-transparent "carrier" film

The actual lettering itself

A paper backing
Make sure your windshield or helmet is clean and grease free before applying lettering.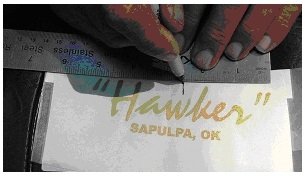 Step One – Measure the width of the Lettering only and mark the center.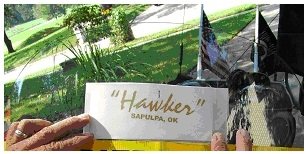 Step Two – Determine where you'd like to place your lettering and line up the center mark,
making sure the placement is where you want it.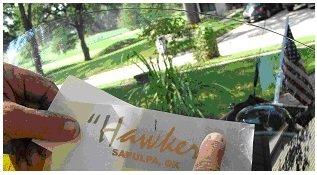 Step Three – Carefully fold back about ½ of the bottom paper backing
(make sure the lettering remains adhered to the carrier).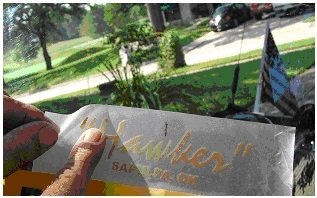 Step Four – From the center, begin rubbing down the lettering onto the windshield toward the right edge.
Next, begin rubbing the lettering from the center to the left edge while pulling the paper backing out as you go.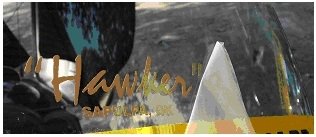 Step Five – After all the lettering is rubbed down, slowly begin removing the carrier film by pulling at about a 45 degree angle.
The letter should adhere to the windshield with no problem.
Should you have any letters stick to the carrier, roll it back over and rub over it again.That's it!
Thanks,
"Twister"